Car shipping may seem to be a complicated process, but it's actually very easy to get your vehicle shipped if you find the right company. In this short but informative article we will cover the main questions and problems of this process including the following: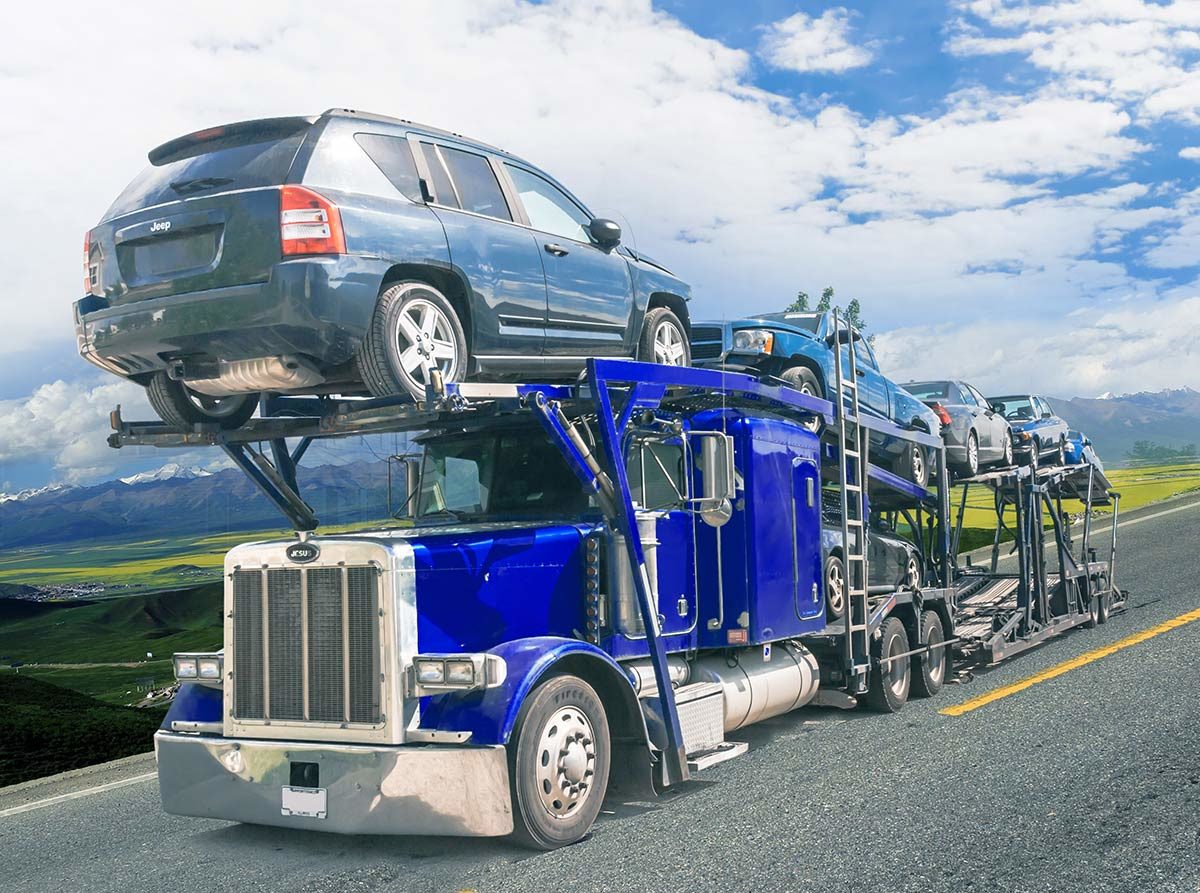 Auto transport is a service provided by auto shipping companies in order to help people move different kinds of vehicles within the US (including overseas territories) and internationally.
Shipping a car is relatively easy if you choose the right broker company. With Moverjet Logistics all you have to do is to provide us with the required information, then release the car to the driver and receive it at the drop-off address. 
The only information that we need to provide you with a quote is the year, make, and model of your vehicle, pick-up and delivery zip-codes, and also your contact information (name, email, phone number).
Once you are ready to place an order your exact pick up and delivery addresses will also be requested as most of the carrier companies provide door-to-door service.
How Much Does It Cost To Transport A Car?
Car transport cost is formed by several factors: mileage, type of trailer, size, and condition of the vehicle. The longer the route is and the bigger the car is, the more expensive it will be to ship the vehicle.
For example, the average cost for shipping a sedan from north-east to south-east is $700, while shipping an SUV on the same route will cost $840 and for a large pickup truck, the price will be closer to $1000.
In the scheme below you can see the estimated rate for shipping different kinds of vehicles based on the latest orders we had.
You can get the shipping cost by multiplying your shipping distance by the cost from the table below, or use this auto transport calculator.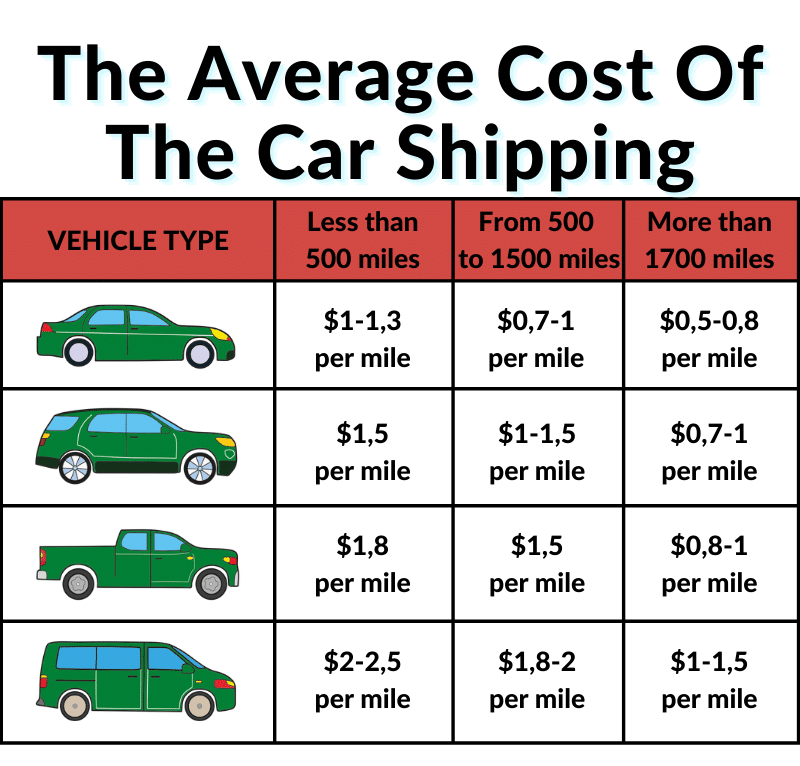 Types Of Car Shipping Services
Types of auto shipping transport services can be divided into several groups according to the size and type of trailer used for transportation and also the type of the pick up and delivery locations.
According to the type of the trailer we differentiate the following types:
· Enclosed: this type of car moving is mostly used for shipping classic, exotic, show, or brand new vehicles. Enclosed trailers can also be soft or hardside.
· Open: are easier to arrange and more frequently used as they are cheaper than enclosed.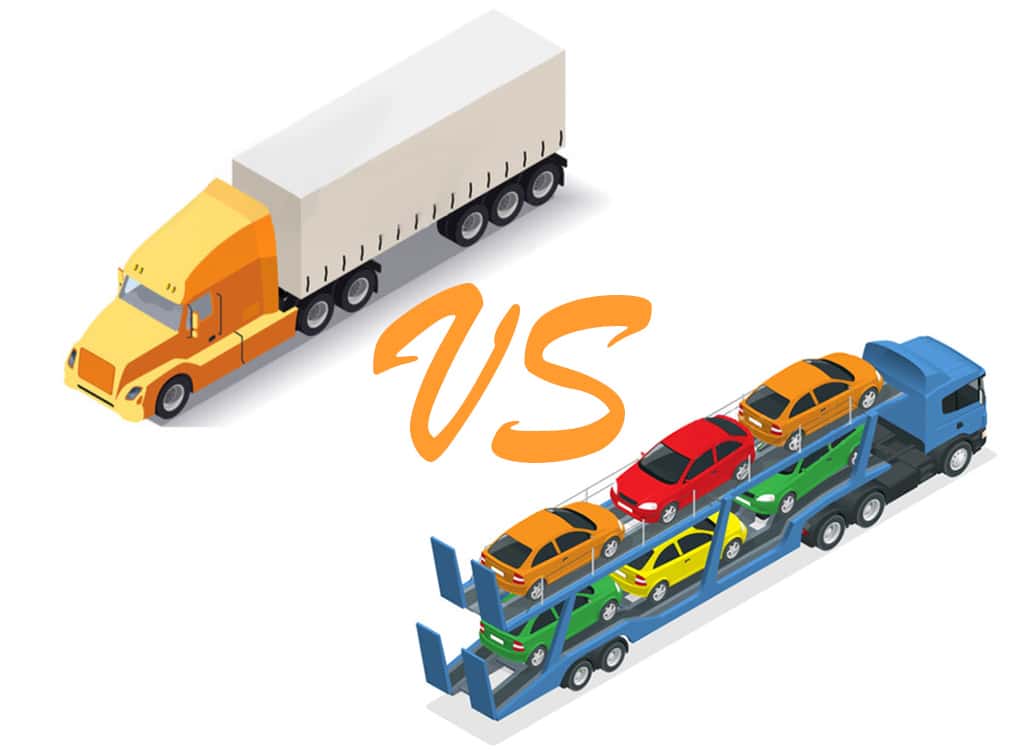 As for the size of the trailer, we can distinguish three main types:
· One-car hauler: a trailer that moves only one vehicle at a time. Usually, such trailers are either enclosed or open used for inoperable car transportation for a relatively short distance;
· Average car haulers(up to 6 vehicles at a time): this type of trailers can be both open and enclosed and are usually used for shipping vehicles for up to 2000 miles;
· Large car haulers (up to 13 vehicles at a time): such trailers are used for shipping the vehicles from coast to coast and are also preferred by dealerships as they are moving several vehicles at a time.
According to the type of the pick-up and delivery locations, there are 2 main types of car shipping services:
· Door-to-door auto transport: the driver picks up and delivers your vehicle to the address you choose.
· Terminal to terminal car shipping: the car should be dropped off and picked up at the exact location.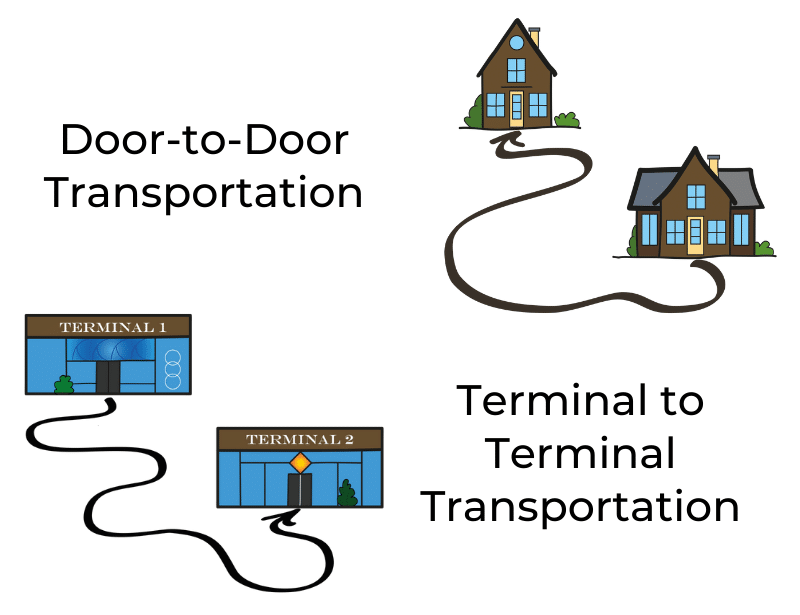 Sometimes, these types of shipping can be mingled: the pick up may be from a terminal and delivery to a private address or vice versa.
Why Choose Car Shipping With Moverjet Instead Of Driving?
US car owners are mostly very busy at their work. Therefore they prefer to save their money and time and spend a few hours on a plane instead of driving a few days to their destination.
Moverjet is one of the top companies offering professional shipping services anywhere in the US and even overseas. We always do our best to fund the best solution for our customers offering them the most reasonable and time-effective options of moving a vehicle.
Besides that, our company offers a great discount for our regular customers as well as for shipping multiple vehicles at a time.
What is most important, all the carrier companies we cooperate with are fully licensed and bonded and their drivers offer white-glove service no matter whether you are shipping a classic 1964 Ford Mustang or 2005 Toyota Camry.