Moving your vehicle to a new place can be rather challenging and if the vehicle you need to transport is a motorcycle or ATV it's even more difficult as you cannot drive any of these vehicles for a long distance.
But here in Moverjet Logistics, we are ready to help you with the transportation of any kind of vehicle. In order to help you find out more information on the topic we have gathered some information in one article covering the following: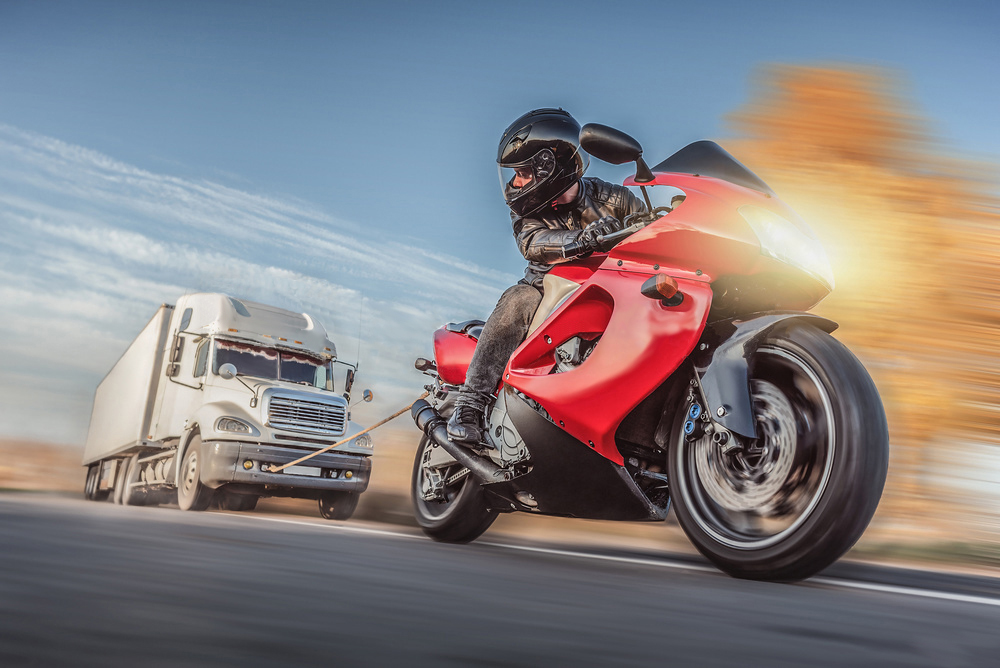 How To Ship A Motorcycle Or ATV?
Of course, the feelings you get while riding a bike on the open road are unforgettable, but driving a bike in order to transport it to the new address is mostly a bad idea, no matter if it's a classic, a brand new, or just a regular motorcycle. Shipping a motorcycle on an open or enclosed trailer is the best option as it guarantees safe delivery and while your vehicle is in transit, you can proceed on packing your things, driving another vehicle, or a moving truck.
The first thing you need to do to have your vehicle shipped is to request a quote from a shipping company by providing the pick up and drop off zip-codes, year, make and model of the vehicle, your name, phone number, and/or email. By the way, you can request a quote here.
After getting the quote and deciding to go with the company, you will have to provide the exact pick up and drop-off addresses and submit the electronic paperwork to confirm the order.
Once it's done, the company looks for a carrier for you for a particular date and provides you with his name and phone number. The day before the pick-up and delivery, the driver calls you to negotiate a more exact time.
How Much Does It Cost To Transport A Motorcycle Or ATV?
The price for shipping motorcycles and ATVs depends on the factors like mileage, season, type of trailer, and your time flexibility: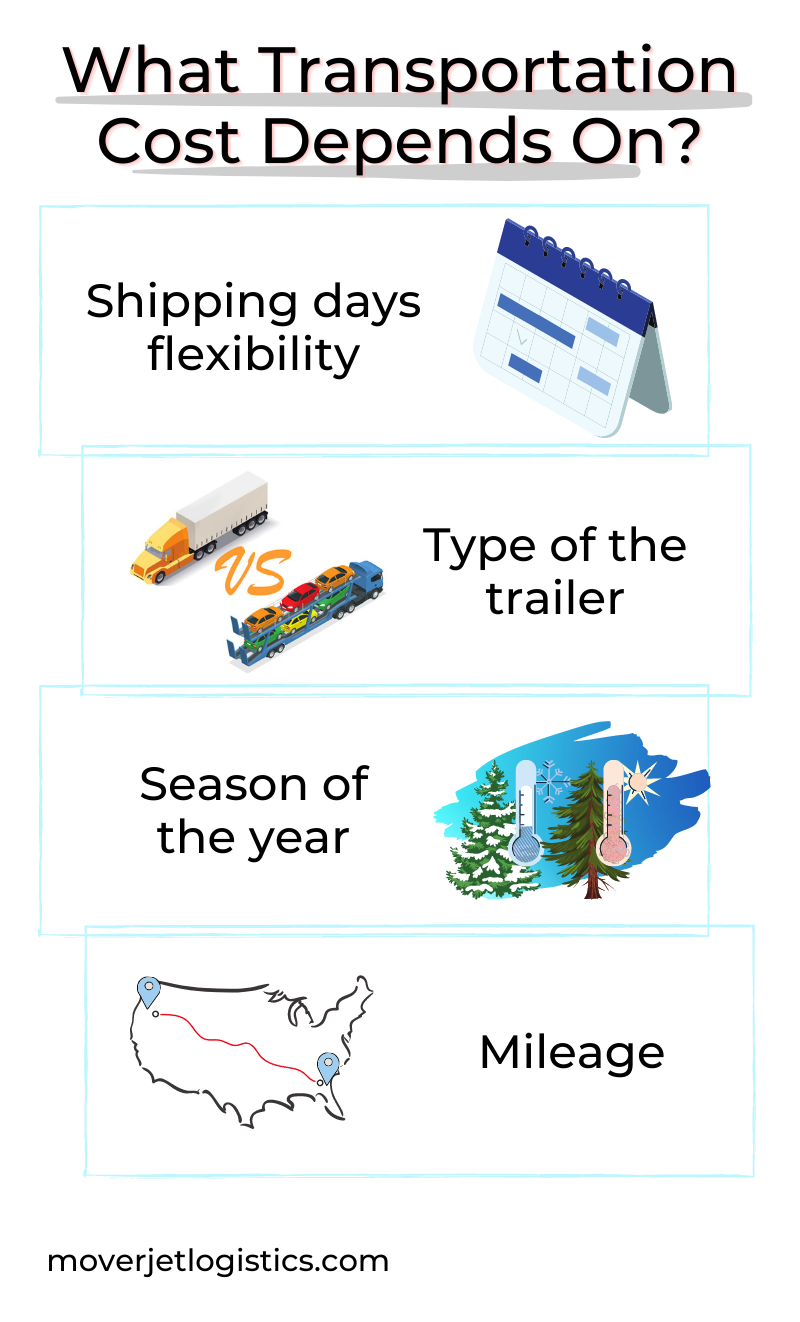 Below you can see the cost for the last motorcycle shipments within the mainland: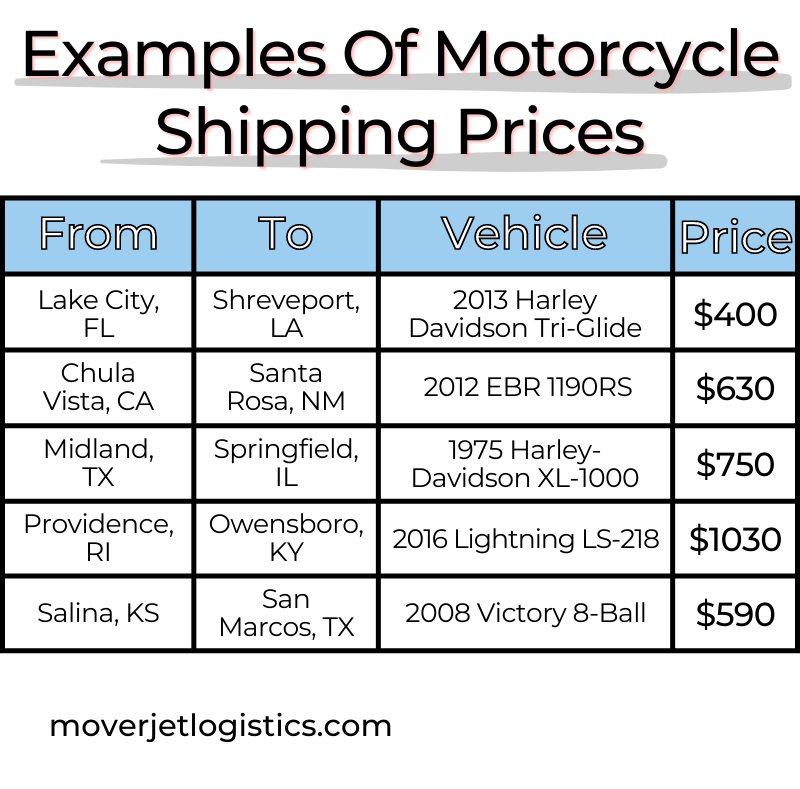 TIPs For Moving ATV And Motorcycle